TON KRAAYEVELD @222REVIEW | SINGEL 222 | 28 SEPTEMBER | 20.00 | FREE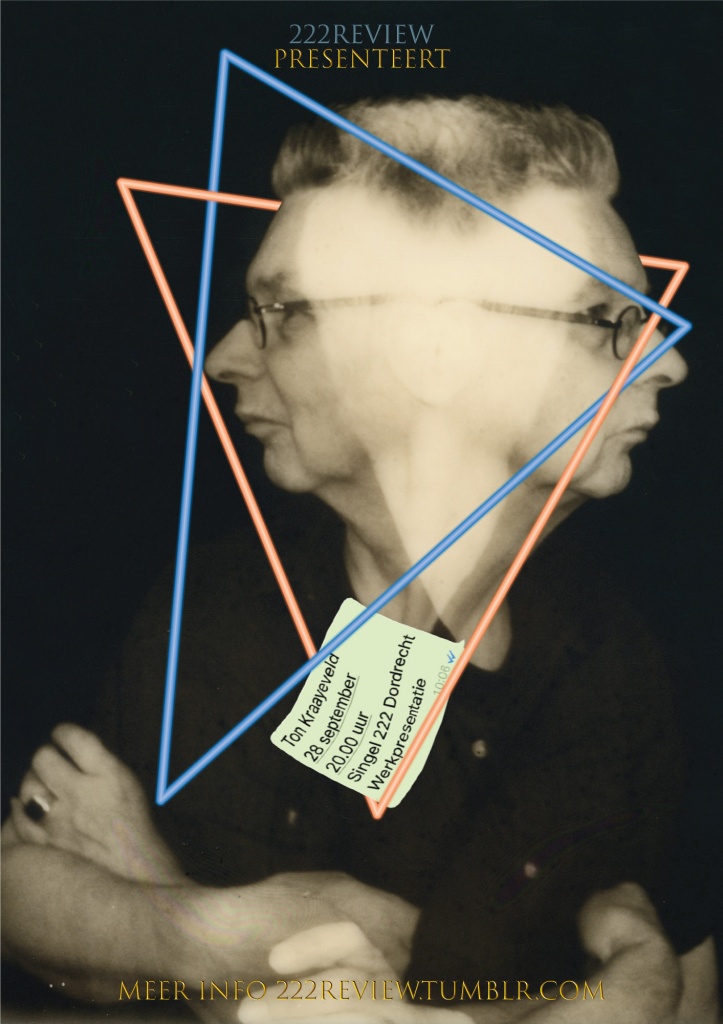 Vrijdag 28 september is er een nieuwe 222REVIEW. Aanvang is 20.00 uur en iedereen is welkom.
Volgens traditie beginnen we de avond met 30 minuten beschouwing waarbij we proberen zo analytisch mogelijk te beschrijven wat we zien. Hierdoor kan de presenterende kunstenaar zijn werk eens vanuit de ogen van de kijker zien.
De laatste 30 minuten stelt de kijker vragen of geeft opmerkingen over het werk. De kunstenaar kan ook meer uitleg en context geven. We sluiten af met een drankje voor het weekend!
Laat even weten of je er bij bent.